Early Childhood Learning Programs
San Francisco, CA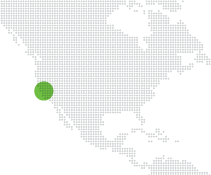 The Early Education Effectiveness Exchange (E4) facilitates quality improvements in early learning programs throughout California. First 5 California selected WestEd's Center for Child and Family Studies to implement the E4. E4 serves as the primary statewide resource designed to facilitate quality improvement in early learning centers, classrooms, and family child care homes participating in the three Child Signature Programs.
The E4 website is designed to be a combination of a brochure website to publicize E4, and to provide a rich resource library and active learning communities for members. The target members for these learning communities are the distributed network of trainers scattered at childcare sites around California, for whom participating in a community of practice provides an essential lifeline for support, resources, and new information. On the design side, we wanted the visual look and feel of the site to emphasize respect for the early childcare providers as professionals, and to honor the children and the adults who care for them. I worked with the E4 team to brainstorm, wireframe, and design the website, including a splash home page with a carousel of images focused on child-caregiver interactions, and the front-end structure and visuals for the learning communities, resource library, events, and a blog where the team can share stories about the successes, challenges, and realities of early childhood care around the state.
The E4 site launched in February 2014.
See it live
Project details
The early hand-drawing wireframes and the following visual designs guided the live website development.